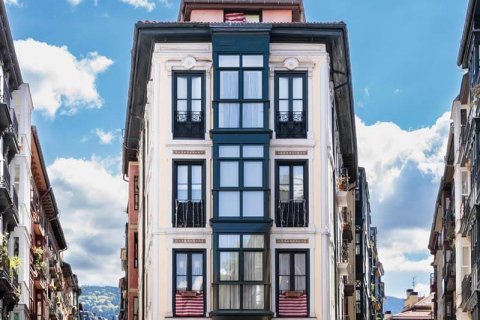 The study by Idealista Internet portal shows that the price for secondary housing in Galicia at the end of December this year averaged EUR 1,345 per square meter, which is about EUR 500 lower than the average for Spain, which is EUR 1,829. The increase in the cost of real estate in Spain as a whole amounted to 0.9%.
Contrary to the forecasts of many experts, prices have not fallen everywhere, but have maintained a stable growth, which eliminates the possible ghost of any «bubble» in the real estate market.
Over the past 12 months, a decrease in prices has been recorded in 16 provincial capitals:
Ceuta (7.9%)
Santa Cruz de Tenerife (5.5%)
Jaena (4.5%)
Lugo (4%)
Seville (3.9%)
Avila (2.4%).
The highest growth was recorded in:
Cuenca (8.5%)
Palme (7%)
Victoria (6.4%)
Castellon de la Plana (6.3%)
Pamplona (5.2%).
As for large cities, prices rose in Malaga by 3.8%, in Madrid by 0.5% and in Valencia by 0.3%, while in Barcelona they fell by almost 2%, and in Bilbao by almost 1%.
San Sebastian is the most expensive Spanish capital with an indicator of EUR 4,970 per square meter:
Barcelona (EUR 3,932/m2)
Madrid (EUR 3,700/m2)
Palma (EUR 3,100/m2)
Bilbao (EUR 3,045/m2).
On the opposite side, the cheapest capital city for buying secondary housing is Lleida (EUR 1,033/m2).
As for autonomous communities, the prices decreased only in Asturias by 1.1%, Aragon (0.8%) and Galicia (0.4%). In all other regions, the prices have increased: the Balearic Islands are in the lead (an increase of 8.1%), followed by Andalusia (7%), Valencia (5.3%) and the Canary Islands (5.2%).
In Madrid, the prices increased by 3%, while in Catalonia the growth remained at 0.2%. The Balearic Islands remain the most expensive autonomous area (EUR 3,355/m2), which is the highest price for the entire time of accounting by Idealista. Madrid (EUR 2,938/m2), Basque Country (EUR 2,706/m2) and Catalonia (EUR 2,313/m2) are followed.
Castille La Mancha is the cheapest of autonomous community (EUR 879/m2), followed by Extremadura (EUR 945/m2) and Murcia (EUR 1,071/m2).