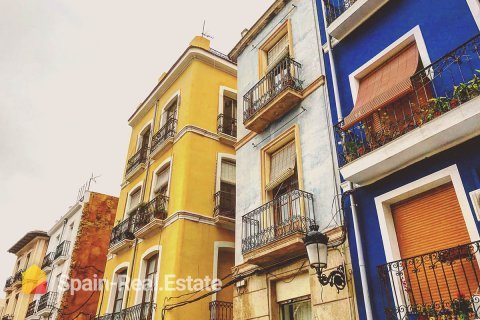 When buying real estate in Spain, it is important to know information about the procedures and conditions. We will explain how to buy real estate in Spain in this article. Many foreigners want to buy property in Spain to live in a country with an excellent climate and gastronomy, impressive beaches and mountain landscapes. However, in each country, the process of buying a house has its own characteristics.
Content
Cost of real estate in Spain
The cost can vary greatly depending on the area in Spain. The average price of Spanish housing is about 1 886 euros per square meter.
In large cities such as Madrid and Barcelona as well as in tourist areas, housing prices are much higher. Thus, on average, a square meter in Madrid costs 3 122 € / m², in Barcelona – 3 077 € / m², in Seville – 1 588 € / m², in Valencia – 1 435 € / m², and in Toledo - 963 € / m². The cheapest cities in Spain to buy a house are usually located in the hinterland. The 3 cities with the lowest prices per square meter (about 550 € / m2) are Albox, Calasparra and Benavente.
Real estate agencies in Spain
Now you can independently search for and buy real estate in Spain in any city using the Internet and then choose the appropriate options that the real estate market offers. However, a good way to start looking for housing in Spain is to contact verified real estate agencies.
Requirements for real estate purchases in Spain for foreigners and citizens of russia
There are no restrictions for EU citizens or those living outside the country to buy a house in Spain.
The only requirement for buying real estate in Spain that must be met is to request an NIE (Foreigner Identification Number). The specificities of buying real estate in Spain for foreigners boil down to having an NIE, which will serve to confirm the identity of the buyer when signing sales contracts and paying applicable taxes. Using this document, you can perform basic procedures like opening a bank account, buying a house, a car or any other product. It is possible to apply for an NIE using an EX-15 form at a local police station or Spanish embassy of any country.
Documents required to buy real estate in Spain
The procedure for buying real estate in Spain requires the following documents:
Energy efficiency certificate.
Notarial deed.
Contract of sale.
Information from the state cadastre of real estate.
Real estate tax (IBI).
Value-added tax;
Nota Simple (official extract from the Property Register of Spain) confirming the ownership of real estate.
lLease contract.
Recommendations for a safe Spanish real estate investment
Many are wondering how to become an owner of Spanish real estate and conduct a safe transaction. Here are some tips:
If the property or housing belongs to a private person, it is necessary to check:
The identification number in the real estate register and if it is registered property to identify the owners of the property and that everything is in order.
Whether there are debts for the property (bought on a mortgage or pledge, payment of utilities).
Nota Simple at the land registry office confirming the ownership of the property.
Making payments to IBI at the city hall (real estate taxes) or garbage collection.
Availability of a compulsory energy certificate.
If real estate belongs to developer:
It is necessary and important to check the project approval status, building license, housing registration and certificate of premises conformity with the requirements for habitability.
It is recommended that certain aspects are checked on-site such as insurance against hidden defects, the presence of cooperatives, and more.
It is important with shared construction to check the following:
City council approval, building license, building eligibility certificate.
Whether the building is in the real estate register.
Certificate from the Spanish register of commercial organizations.
You also need to check:
The general plans of the building such as location and infrastructure.
The current price which includes the total price including VAT and other payments related to the sale of real estate.
Purchase payment
How to buy real estate in Spain and which payment method to choose are important questions for investors.
Spanish banks offer loans to foreigners who do not live in the country and there are mortgage loans specially reserved for them. Payments, both for the property you are buying and administrative expenses, must generally be in euros. Many buyers or small or medium-sized investors make payments directly to the seller and quickly complete the purchase of real estate using cash. In these cases, Law 7/2012 of October 29 limits the amount. For those who are not tax residents, this amount is 15 000 €. Thus, if the money comes from abroad, you will have to make an international bank transfer. A very high commission will be charged for making a transfer from a foreign bank. It is important to choose a reliable and convenient bank that is most suitable for making a purchase.
The buyer must pay all costs for the sale and purchase of real estate in Spain such as:
Contacting the Services Bureau in case of a mortgage request.
Payment of taxes.
Drafting a notarial deed.
Payment of VAT.
Procedure to register real estate in Spain
You need to know how to profitably and correctly buy a house in Spain for the transaction to bring the greatest benefit. At the same time, the stages of buying real estate in Spain include the preparation of the necessary documents through the following steps:
Choose a property; in some cases, you can sign a deposit agreement and pay a percentage of the final price. This is an agreement by which both parties undertake to complete the purchase and sale as soon as possible. The usual amount of a deposit is 10% of the property price.
Make sure that the property belongs to the seller and that it is free of administrative burdens or mortgages using the Land Registry.
Open a Spanish bank account. It is very good to have a bank account in the local currency to pay for your house and other expenses.
Choose a local lawyer for advice.
Get your NIE.
Sign the sales contract and pay the remaining amount.
Register the property in your name and pay related administrative costs.
Draft an act in the Land Register like changing the data of the ownership and lease.
Pay taxes and expenses associated with the purchase. Typically, costs will vary depending on the transaction price - usually between 10% and 13% of the purchase price. If the transaction is carried out through a real estate agent, the buyer will be responsible for the transaction.
Pay annual taxes as a Spanish property owner.
These stages of the real estate purchase procedure will help you structure the process.
List of expenses to budget for
The buyer inevitably faces the following costs:
Property Transfer Tax (ITP): 6 to 10% depending on each Autonomous Community. It is paid only when purchasing secondary housing.
Value-Added Tax (VAT): 10% of the property price. It is applied only when buying primary housing.
Tax on Documented Legal Acts (IAJD): 0.5% to 1.5%.
Notary fees: from 0.03 to 0.45%.
Registration fees: from 0.02 to 0.18%.
Property tax in Spain for foreigners
Property taxes in Spain for non-residents are higher than for residents. Thus, non-residents who become homeowners in Spain must pay 2% of its cadastral value, which is subject to a tax rate of 19% for residents of the EU, Iceland and Norway, and 24% for other taxpayers. Buying property in Spain by a non-resident of the country - provided that the real estate is an investment - then the income from its rent will be fully taxed (19% for residents of the EU, Iceland and Norway; 24% for the rest). Income Tax for Non-Residents (IRNR) is filed annually.
Is it possible to make a real estate purchase remotely?
In view of constraints caused by the Covid-19 pandemic, many are turning to telecommuting technology to transact apartments in Spain, for example. Although this option is effective, it should be approached with caution as there is a risk of becoming a victim of fraud.
Recommendations for conducting a real estate transaction remotely:
Visit reliable real estate platforms.

These platforms are very useful when searching for real estate on the Internet as they offer you a choice of locations, price ranges or sellers from a range of constantly updated offers.

Hire a real estate agent.

Find a real estate agency. It is important that it is registered, certified and has experience in selling real estate remotely.

Visit remotely.

For a virtual tour, it will be useful to prepare interesting questions about the real estate in advance.

Make sure the documentation is in order.

To put up a house or apartment for sale, the owner must have documents in the National Register. It is necessary to verify that there are no outstanding debts or legal problems with the Ministry of Finance or other financial institutions.

Choose a suitable payment method.

It is very important to choose the method that suits the buyer's capabilities and budget. To do this, you need to find a suitable interest rate, term and determine the financing or co-financing scheme.

Conduct a transaction remotely.

Technology allows you to conduct transactions remotely as the agent can send you the necessary documentation using various digital means. For example, a sales contract can be signed using an electronic signature system. In this process, it is important to hire a lawyer who will advise on the transaction and certify its legality.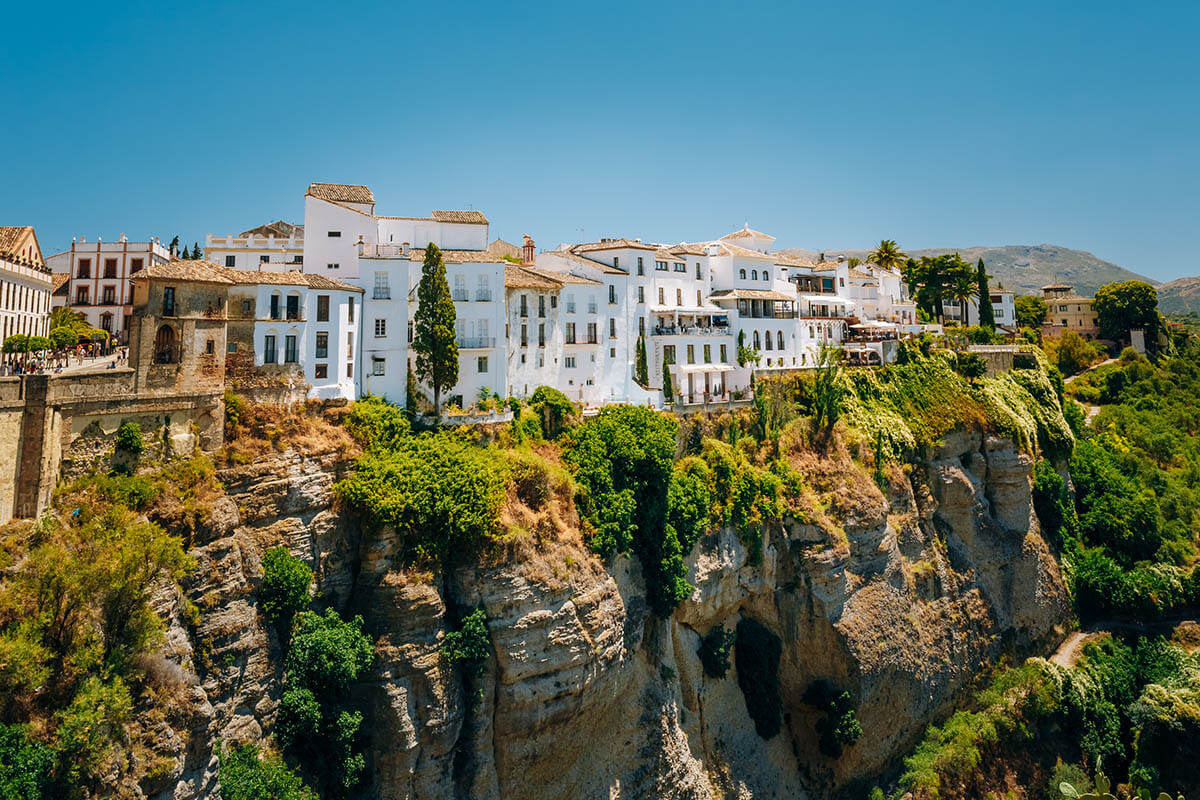 How to buy real estate in Spain as a foreign citizen
Foreign citizens often become buyers of Spanish real estate since it is an attractive country for investment. Let us answer the question of how to buy real estate in Spain as a foreigner.
Features of buying Spanish real estate by foreigners:
It is necessary to comply with the legal norms of 2 countries - Russia and Spain.
In the case of a mortgage, Spanish banks will approve financing of only 50-60% of the transaction at 2 -3.5% per annum.
At the time of signing the contract, the participation of an accredited translator is required.
The main stages when buying real estate in Spain as a foreign citizen are:
Property selection.
Documents preparation.
Drawing up a sales contract.
Payment.
Changing the owner in the Property Register.
Buying property in Spain: pros and cons
There are a number of disadvantages to owning real estate.
Cost of housing maintenance (payment of utility bills, repairs, etc.).
Payment of annual taxes for Spanish homeowners.
Bureaucracy of Spanish banks.
Advantages of buying a property in Spain:
Obtaining a residence permit or Golden Visa in Spain.
Profitable investment in the case of tourist real estate (up to 6-7% per annum).
Transparency in purchases and sale transactions.
Availability of housing in a resort country.
We will help buy real estate
You can contact our company to help you select real estate and organize your move to Spain as a permanent resident. Start the journey to your dream now!