In this pandemic era, the issue of homeownership has become more urgent. Where to buy a house? What are the best areas to invest in? Which area to focus on? Where will real estate investments pay off for sure? In this article, you will find out in which cities in Spain are best to buy housing and how to assess its profitability.
Content
Buying property in Spain in 2021
The crisis in the field of healthcare, social, and economic norms is a testament to the uncertainty with which 2020 ended and 2021 began. In this situation, analysts expect adjustments in residential property prices in Spain, which may decline as the economy strengthens, jobs are created and stability is restored.
There are several aspects to consider when deciding whether to buy a home in Spain in 2021:
Find the right moment. It is necessary to look for opportunities and offers of favorable housing. You can find urgent sale announcements with an additional discounted price.
Interest rates are at a relatively low level and may persist for a certain period. Buying a house usually requires funding. According to the Bank of Spain, the average interest rate on new lending transactions for house purchases in November was about 1.8% (latest available data), the lowest ever.
A large number of proposals in the secondary housing market. The increased demand for new housing is significantly reducing the choice of real estate in areas with the most economic activity. Thus, it is expected that the price correction in new buildings will be lower than in the secondary market.
Adaptation of housing to new needs. Larger apartments and more rooms and terraces are some of the characteristics buyers are striving for. It is necessary to start thinking about buying real estate in Spain now as the offer will become limited over time.
Forecasts point to a decrease in prices for apartments in new buildings in Spain but not in all Spanish cities. It is important to analyze the desired characteristics in the purchased house and existing offer in the desired area.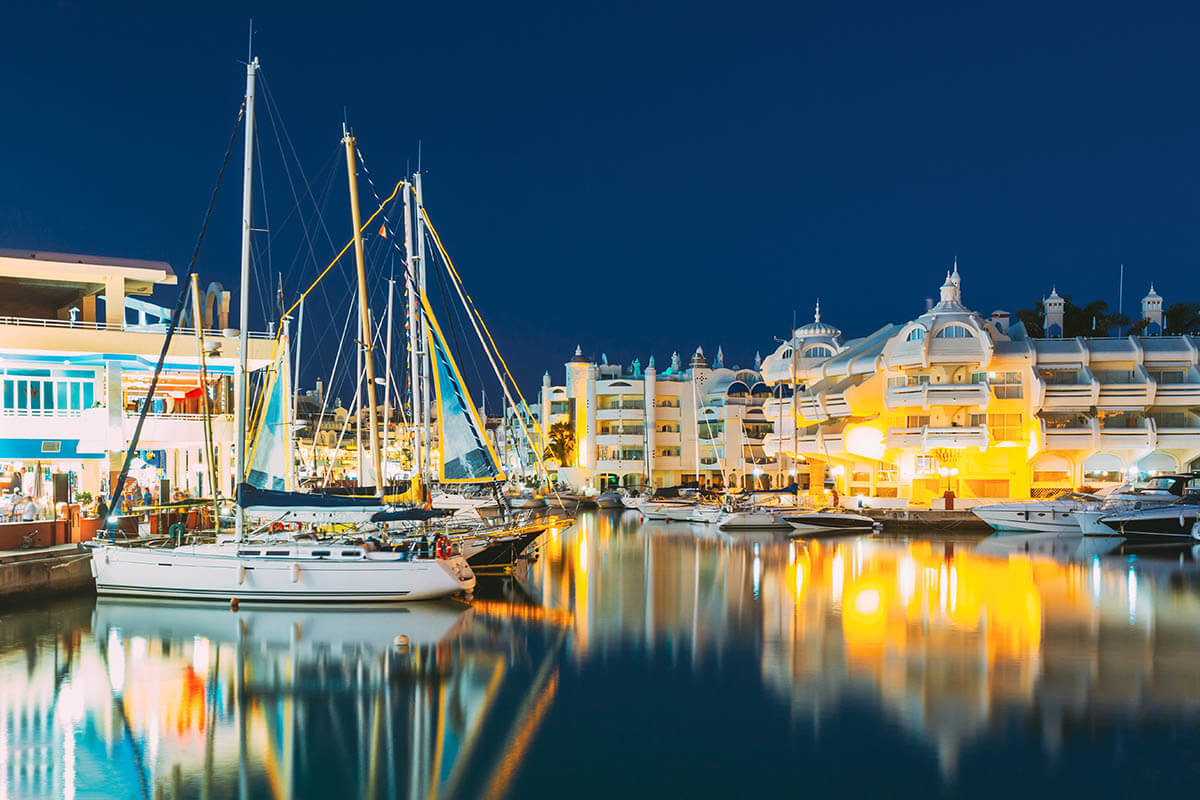 10 best Spanish cities for real estate investment with subsequent rental
It is important to be clear about which cities to invest in.
Rental income in Spain
As of January 2021 and according to the latest available data from the Bank of Spain, gross rental income in the third quarter of 2020 was 3.7%. Total housing income (including rents and price changes) reached 5.6% over the same period.
| Main city | Income |
| --- | --- |
| La Coruña | 4,5% |
| Albacete | 5,60% |
| Alicante | 6% |
| Almeria | 6,7% |
| Avila | 6,2% |
| Badajoz | 6,1% |
| Barcelona | 4,5% |
| Bilbao | 5% |
| Burgos | 5,5% |
| Caceres | 5,9% |
| Cadiz | 4,9% |
| Castellon de la Plana | 7% |
| Ciudad Real | 5,9% |
| Cordoba | 6,2% |
| Cuenca | 6,5% |
| San Sebastian | 3,7% |
| Girona | 5,3% |
| Granada | 5,5% |
| Guadalajara | 6,2% |
| Huelva | 7,3% |
| Huesca | 6% |
| Jaén | 6,1% |
| Las Palmas de Gran Canaria | 5,8% |
| Leon | 6% |
| Lleida | 8,7% |
| Logroño | 5,3% |
| Lugo | 5,4% |
| Madrid | 4,9% |
| Malaga | 5,6% |
| Murcia | 7,9% |
| Ourense | 5,1% |
| Oviedo | 5,8% |
| Palencia | 5,6% |
| Palm | 4,6% |
| Pamplona | 5% |
| Pontevedra | 4,9% |
| Salamanca | 5,8% |
| Santa Cruz de Tenerife | 6,6% |
| Santander | 5,5% |
| Segovia | 6,1% |
| Seville | 5,9% |
| Soria | 5,8% |
| Tarragona | 5,8% |
| Teruel | 6,5% |
| Toledo | 6,3% |
| Valencia | 5,9% |
| Valladolid | 5,6% |
| Vitoria | 5,2% |
| Zamora | 5,4% |
| Zaragoza | 6,3% |
According to the above data, the city that generated the most profit at the end of 2020 was Lleida (8.7%). This was followed by Murcia (7.9%), Huelva (7.3%), Castellón de la Plana (7%) and Almeria (6.7%).
Closing the list of the 10 best cities for investment in housing are Santa Cruz de Tenerife (6.6), Cuenca and Teruel (6.5), Toledo and Zaragoza (6.3%).
Cities with the lowest return on real estate investments
Cities for investment in rental housing due to low yields are San Sebastian (3.7%), Barcelona (4.5%), La Coruña (4.5%), Palma (4.6%) and Madrid (4,9%).
As you can see, some of them are the capitals with the highest price per square meter in Spain, which makes them difficult to profit from (due to the high cost of real estate).
Spanish cities most suitable for foreigners
Spain is the most attractive country among Russian residents who buy real estate abroad.
The Valencian community attracts Russians for several reasons:
Favorable housing prices.
Favorable climate and the ability to live near the sea.
Labor market offers vacancies for foreigners.
Developed infrastructure.
Autonomous Community of Catalonia
Catalonia also attracts foreign citizens due to the following:
Tourist-oriented.
Developed infrastructure.
Good transport links.
Profitable rental of real estate.
Prestigious universities.
Quality healthcare.
Canary Islands
Attractive features:
Warm climate all year round.
Favorable real estate prices.
Housing liquidity.
Favorable rental conditions.
Citizens of retirement age will enjoy living in these Spanish cities as they can appreciate the healthy climate, gastronomic variety, availability of quality food, high-quality medical care, affordable prices and no language barriers.
Investing in holiday housing
The Spanish coast has many attractions that captivate locals and foreigners alike. Sunny Kingdom enjoys an excellent international reputation as a tourist destination for its beaches, gastronomy, infrastructure, services, and leisure facilities.
Buying a house by the sea is an important decision. This is not only a path to realizing your dream of being a homeowner but is also a source of income. Which city is best to buy property on the coast? What are the best areas to invest in a seaside house?
When it comes to investing in tourist property, it is necessary to evaluate the positive and negative aspects before making a decision.
Investing in vacation houses has several different nuances.
Disadvantages of investing in real estate by the sea:
Costs: Having a second house means that the cost of maintaining a house doubles. You will have 2 electricity bills, 2 water bills, 2 gas bills, etc. The costs are significant so you need to have the resources and manage your money wisely. However, there are ways to keep costs down such as renting or buying a house with multiple owners.
Location: Before buying a vacation house, you need to decide on its location. In this regard, it is necessary to study real estate prices because housing in some places is more expensive than others. Before you start looking for housing, you need to acquaint yourself with the area you are interested in.
Benefits of buying a holiday house on the coast
Investing in beach houses has more advantages than disadvantages:
Extra income: Renting out a house during the winter months or when you are not going to use it is a good alternative to get extra money to cover maintenance costs.
Location: Holiday houses are usually on the coast and close to the beach. Living close to the sea and enjoying the warm climate is a much more attractive prospect in the current COVID-19 situation as we feel more secure and less at risk of infection.
Investment: When purchasing a vacation house, it is important to consider this transaction as a profitable investment and not as an expense. From the moment you buy real estate, you will stop spending money on hotels and other trifles related to travel.
Since the advantages outweigh the disadvantages, buying a house by the sea is a smart investment. Now all that remains is to decide which real estate agencies in Spain you are going to contact to find the best property.
The best places to invest in real estate by the sea in Spain
The islands are an unrivaled investment destination. The Canary Islands are a good choice to buy a house on the coast with subsequent rentals and above-average incomes. San Cristobal de la Laguna in Tenerife, Puerto del Rosario in Fuerteventura or Saint Lucia de Tirajana in Gran Canaria are just a few municipalities where investment in housing by the sea will prove to be profitable.
Mallorca continues to lead; its residential complex has always been of interest to foreign investors with high purchasing power.
There are also places on the peninsula that is attractive in terms of profit like Costa del Sol, Costa Brava, Valencia, and Costa Blanca.
We will help you buy property in Spain
Looking for a property in Spain to move to or invest in? We have everything you need. At Spain-Real.Estate we check every property offer. Here you can find a detailed description of the property, plans, and photographs. Check out our exclusive selection of property offers in Spain today!