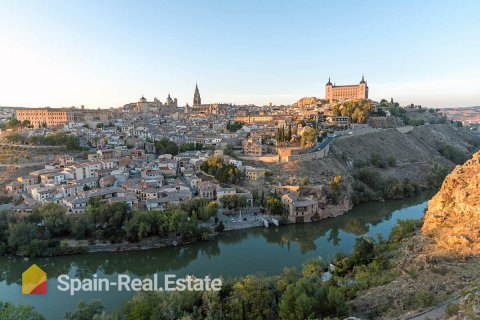 Spain is one of the countries with the most investments in real estate. How can you invest in real estate profitably? In this short guide, we will try to explain what types of properties there are and how to make money on them in Spain.
Many investors are interested in whether it is possible to earn money by buying real estate in Spain today. According to data released by the General Council of Notaries, in the fourth quarter of 2019, the purchase and sale of housing increased in 10 out of 17 Spanish autonomous communities. Investment in Spanish property is in a good condition.
Content:
Make money on real estate in Spain
According to article 334 of the Civil Code, real estate means land, buildings, roads, all kinds of structures and everything that is firmly connected with the land. Therefore, in Spain, the term "real estate" is referred to as "raíces", which means "roots".
Many people choose property in Spain for their investment portfolio as it is an asset that has historically brought good returns.
Property types".
In general, we can distinguish 3 main types of real estate.
Residential: houses, villas or apartments.
Commercial: office buildings, business premises, shopping centers or warehouses.
Industrial: ships, factories, mines, farms, etc.
Can you make money by investing in real estate in Spain?
There are proven ways to make money on Spanish property. Here are some of the activities to make money on the Spanish property market:
Purchase and sale. This refers to the purchase of real estate and its subsequent resale at a premium. In this case, the profit will not be immediate.
Buy secondary housing, make repairs, then sell it profitably. It is imperative to choose a good location for the property as this will allow it to be sold quickly at a premium and cover all costs.
Rental income in Spain includes the rental of premises or housing in the medium or long-term with the receipt of rent. In this case, it is important to calculate the total investment amount; that is, the funds that will go to the purchase including expenses and taxes, as well as the planned profitability.
Rent of tourist real estate. Buying a house in Spain means getting another kind of profit. It should be noted that the maintenance of real estate in Spain requires high costs since there is a high probability of wear and tear due to constant use.
Rent of premises and sale of it with the current lease agreement.
Crowdfunding of real estate - attraction of "general, collective" investments for the purchase, development, and renovation of residential and commercial real estate for sale or to obtain rental income.
For example, hundreds of investors can participate in the renovation and subsequent sale of real estate starting with an investment of an affordable amount like 50 €.
So, the answer to the question of whether you can really make money on Spanish real estate is positive. Each method has different levels of risk, profitability, and a timeline for generating income. You need to carefully evaluate which options are best for your investment strategy.
Real Estate Investing Precautions
Investing in real estate requires a number of precautions.
Analyze your situation. You need to know what your goals and budget are when buying property.
Carefully study the financial, legal and tax aspects of the transaction. It is necessary to mitigate the risks that may threaten investments as much as possible.
Research the real estate market and its development. There are many documents published by official bodies and consultants. With the help of this data, you will find out how the sector is behaving, which types of real estate are the most profitable, where is it better to buy, what is the evolution of prices, etc.
Real estate market in Spain
Property prices in Spain vary greatly depending on the area. The average price of Spanish housing is about 1 886 euros per square meter.
In large cities such as Madrid and Barcelona as well as in tourist areas, housing prices are much higher. On average, a square meter in Madrid costs 3 122 € / m², in Barcelona – 3 077 € / m², in Seville – 1 588 € / m², in Valencia – 1 435 € / m², and in Toledo - 963 € / m². The cheapest cities in Spain to buy a house are usually located in the interior. 3 cities with the lowest prices per square meter (about 550 € / m2) are Albox, Calasparra and Benavente.
Best cities in Spain for investment
Investing in housing and then renting it out is an optimal way to get additional income. However, in some autonomous communities, investing in apartments in Spain is more profitable than in others.
The rental business in Spain largely depends on the region.
The purchase and average rental prices are data that vary depending on the region of Spain. Among the most profitable places for investment in housing are the following:
Navarra (yield 7.1%);
Murcia (yield 7%);
Valencia (yield 6.9%);
Catalonia (yield 6.8%).
In 2020, the profitability of housing in Catalonia reached the highest level in the last 10 years.
The lowest profitability in the following autonomous communities:
Madrid (yield 5.5%);
Extremadura (yield 5.5%);
Basque Country (yield 5.5%);
Balearic Islands (yield 4.8%).
Currently, in cities like Madrid and Barcelona, rental prices are dropping due to more housing, leading to lower profitability.
Prospects for Spain
Spain is a country with a very attractive real estate market for housing investments. Spanish real estate is highly profitable due to its dynamic economy, growing population and privileged geographic location. According to Eurostat, 76% of Spaniards have invested or are investing in real estate, and 36.2% have a second premises. Added to this is foreign investment which led to the acquisition of 101 969 houses between 2018 and 2019.
In the last quarter of 2020, despite the crisis caused by Сovid-19 in the global economy, the profitability of housing on the domestic market was 7.5%.
Market prospects in Spain
The Spanish real estate market is attractive for many reasons - economic, socio-cultural, geographic.
Economic forces:
The solvent economy ranked thirteenth in the world according to the International Monetary Fund, and twenty-third in the World Economic Forum's Global Competitiveness Index.
Spain is an important international innovation center within the European Union.
Spanish society is very dynamic with a highly skilled young population.
In recent years, the Spanish property market has shown continued growth that stalled only slightly due to the coronavirus crisis.
Since 2013, real estate investment in Spain has increased by 47%, much higher than GDP growth (17%) over the same period, according to the Bank of Spain.
In addition, house prices have increased by 31% in nominal terms since 2014.
Geographic factors:
Spain connects the European, African, American and Asian continents by air, land and sea.
Strong and constantly evolving infrastructure network.
Socio-cultural factors:
According to the ОECD study, Better Life, Spain has an above-average index regarding the combination of leisure and work, income and property, housing and health status, a sense of community and personal safety.
The country also has a rich historical, cultural heritage and unique world-famous gastronomy. Therefore, many tourists and visiting foreigners stay here for permanent or temporary residence.
Spain has the best Mediterranean climate in Europe, a country with some of the leading resorts in Europe and the world.
How to choose a promising property in Spain
We offer you the following tips for a profitable property purchase:
Study the real estate market before buying a house.
Have funds available for the maintenance of real estate.
Calculate whether the real estate income will cover all expenses.
Purchase housing only from trusted real estate agencies.
The most promising areas of Spain for real estate investment in 2021 are Catalonia, Valencia, Andalusia, Navarra, and Murcia.
Long- and short-term rentals: advantages and disadvantages
In Spain, rental prices have skyrocketed in recent years, making it very lucrative to buy property to rent. Consider the pros and cons of renting premises.
Short-term property rentals in Spain have advantages and disadvantages
Benefits of short-term rental:
Profit. According to the latest statistics, short-term rentals can generate 60% higher returns than long-term rentals.
Leading a busy life. Renting out a short-term rental will allow the landlord to meet many interesting guests from all over the world.
Flexibility. The owner freely controls the times their property is rented out.
Disadvantages of short-term rentals:
Constantly being in touch. You must be prepared to welcome guests and respond to their messages 24 hours a day.
Constant cleaning. Having new guests every week means doing housework and tidying up after new visitors.
Confidence. It is more difficult to entrust your own home to strangers than to a long-term tenant.
Marketing is required. Efforts should be made to ensure that short-term rental advertisements are visible on electronic portals and social media.
Legal issues. In some areas such as Malaga, for example, there are rules that prevent owners from renting out their houses as short-term rentals for more than 90 days. You need to know local regulations to avoid legal problems.
Long-term rental property in Spain has advantages and disadvantages
Long-term rental advantages:
Calm. When you have long-term tenants, there is no need to worry about constantly marketing the property. Much less effort is required from you than from a landlord for a short-term rental.
Guaranteed income. Long-term tenants guarantee a constant income for the duration of the contract.
Property preservation. Long-term tenants are more careful with the property as they stay for a long time in the rented housing.
Disadvantages of long-term rentals:
Lack of flexibility. Having a 12-month tenant contract is not always a good prospect if you are faced with changing circumstances. This lack of flexibility can be a challenge for many tenants.
Control relinquishment. When your property is on a short-term lease, access to it is much more common than with tenants who stay in your apartment for a long time.
Mortgages for foreigners in Spain: residents and non-residents
You have decided to move to Spain and decided on the city. Now it's time to buy a new property. Mortgages in Spain are characterized by favorable conditions for foreigners.
The main advantages to obtain a mortgage in Spain
Elimination of initial contribution payment.

After the entry into force of the new law "On Mortgages" in June 2019, the situation with lending has improved.

Previously, the buyer had to pay the registration fee, tax on documented legal acts, and notary fees. All this is eliminated with the help of a new law. The bank takes care of these payments.

The only 2 payments that are borne by the buyer are:

The assessment of the real value of the property. This is a flat fee of € 300 - € 500.
The agreement fee which is usually 1 - 1.5%.

Low-interest rates.

Interest rates in Spain are currently at their lowest level in 30 years.

However, the main drawback of the new law in the amount financed is only 60 to 70% of the property.

Payment in your country's currency.

Now you can make mortgage payments in euros or your country's currency. For example, if you are from the UK, you can repay the loan in pounds sterling or euros.

The exchange rate will be fixed for the entire maturity of the mortgage and will be equivalent to the one at the time of signing.
Types of mortgage loans in Spain
There are 3 main types of mortgages in Spain: variable (based on the Average Interest Rate for loans provided in euros), fixed and mixed (a combination of both).
Although the financial products are the same for residents and non-residents, some differences do exist and are based on the basic terms of the loan.
Mortgages for residents and non-residents
First, non-residents will pay more as the interest rate will be higher for them.
In addition, they will receive less property financing - usually 60% of the total. Residents of Spain will enjoy mortgage loans up to 70 - 80% of the property price with lower interest rates.
Another important difference has to do with the repayment periods which are usually lower for foreigners. It is quite difficult to find loans with repayment periods over 20 years for non-residents. Residents of Spain will be able to obtain mortgage loans for up to 40 years.
To further mitigate risks, banks usually provide fixed-rate mortgages to non-residents.
An additional credit history document from their home country. is requested from non-residents.
Taxes will also vary. Those who live in Spain for less than 183 days a year will pay various taxes such as 3% on the sale of their property.
Finally, some non-resident mortgages may be less flexible and a little outdated.
Strategy to obtain the best mortgage conditions for foreigners
Become an ideal client for the bank. This is achieved by demonstrating solvency. Banks decide whether to grant a loan or not and on what terms according to your payment profile. If you can prove that you can pay off without any problems, the terms of the mortgage will be much more favorable.
You need to have stable income sources. Lenders calculate a third of your salary and add your monthly mortgage payment to it. This total should be less than 35% of your monthly income.
Banks prefer their source of income to be based on monthly stable salaries rather than self-employment or dividends.
If the mortgage you are applying for is only 60% of the total value of the property, the chances of getting high rates are greater.
It is necessary to compare as many offers from banks as possible.
Use the services of real estate lawyers to find the best options.
Obtaining a mortgage in Spain
Prepare and submit the required documents.
You will need to present identification, income, debt, and tax documentation.
Get a preliminary mortgage offer.
Open your bank account.
Compare and accept favorable terms.
Complete the mortgage transaction
Sign the deal. You will need to contact a public notary to complete the process.
An additional step: before getting a mortgage, banks require property insurance.
We will help you buy property in Spain
Looking for a property in Spain to move to or invest in? We have everything you need. At Spain.Real.Estate, we check every property offer. Here you can find a detailed description of the property, plans, and photographs. Check out our exclusive selection of property offers in Spain today!