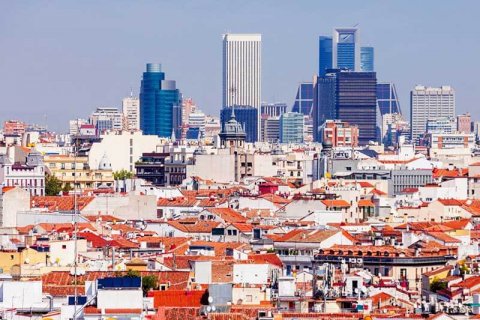 The Community of Madrid will build nearly 4,000 social housing units in Valdecarros, the most significant urban development in Spain. Regional Minister for Environment, Housing and Rural Affairs Paloma Martin attended the groundbreaking ceremony for the initial construction phase.
The urban area of Valdecarros is 19 million square meters. More than 51,000 houses will be built here, with a total investment of over 7,600 million euros. It will also create 480,000 jobs, both direct and indirect.
Martin highlighted the importance of urban development projects such as Valdecarros, becoming a "centre of gravity" for national and foreign investors. It is a vector that will increase the stock of affordable housing and the region's economic development.
A total of 51 655 houses will be built in Valdecarros, 55%of which - 28 410 units, will be in the form of state protection, and the remaining 45% will be allocated for the free market.
Work will begin in 2024. The Community of Madrid is the largest landowner, as it owns 2,903,380 square meters of ownership or 15.39% of the total area.
Up to 7,155 real estate objects can be built on this territory. However, given that the Agency for Social Housing (AVS) only deals with subsidized properties, as 55% of the land is allocated for this purpose, 3,935 housing units will be built, which may increase in the future.
The head of the Housing Department of the Madrid Executive also mentioned the launch of the Plan for the Sale of Public Lands, aimed at reviving the community's economy. It comprises 191 parcels located in 20 municipalities in the region for residential, commercial, industrial or hotel use.
40% of these plots have already been put up for auction, and applications have been received for almost 100% of them. By the end of the year, it is planned to put up 60% of all sites for auction.