›

Real estate agencies in Spain
Real estate agencies in Spain
642 properties in 90 cities
Founded in 1988
Bennecke was founded in 1988 and our office is located in Punta Prima on the Costa Blanca between Torrevieja and the popular tourist location of the Orihuela Costa. Bennecke have 33 years of experience finding their clients...
616 properties in 72 cities
Founded in 1998
Ole International is a real estate agency established on the Costa Blanca since 1998, formed by a team of qualified professionals with extensive experience in the real estate sector. In our company we have a large portfolio...
557 properties in 42 cities
Founded in 1988
Bonnin Sanso is the principal Estate Agency in Menorca with four offices in the towns of Mahon, Ciutadella, Es Mercadal and Sant Lluis with another in Cala Millor, Mallorca. We have more than 35 multilingual professionals at...
546 properties in 78 cities
We are a group of companies who are engaged in selling and renting of real estate, after-sales services: fiscal representation, obtaining residence visas. We are happy to offer you a wide range of services at the best...
495 properties in 97 cities
Costa Activa is the largest Spanish property marketer specializing in selling Spanish property to foreign buyers. The properties we market come from financial institutions, investment funds, developers and individuals.
363 properties in 50 cities
Our real estate agency is composed of expert agents in the sector with extensive knowledge of the area, as well as a wide portfolio of properties in exclusive, buyers and sellers.As qualified professionals we will be happy to...
316 properties in 52 cities
Lusa Realty has been successfully selling real estate in Spain for 20 years. During this time, we have sold more than 890 objects. The company's specialists know everything about the provinces of Barcelona, ​​Tarragona and...
303 properties in 37 cities
We are driven by the desire to create beautiful, modern and high-quality villas for a comfortable life for their future owners and for profitable investments for our investors. We understand the region and find a location for...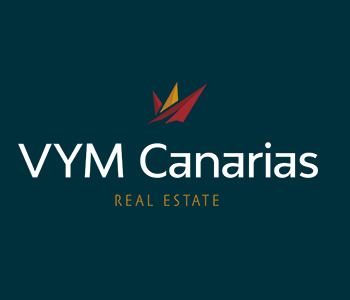 256 properties in 60 cities
Founded in 2010
Vym Canarias is one of the largest real estate agencies on the south coast of Tenerife. We have been working since 2010 and specialize in the sale of residential and commercial real estate in Tenerife: apartments, townhouses,...
222 properties in 35 cities
Founded in 2009
We have spent no more than ten years dedicating ourselves to what we like the most and making many people's dreams come true. We want and appreciate each of our clients providing a fully personalized service. More than a mere...
11 - 20 out of 80